Harrison's Custom Cycles – Motorcycle Repairs, Inspections & More
Harrison's Custom Cycles: Motorcycle Repairs & Inspections in Easton MD

To request an appointment for a Motorcycle Repair or Motorcycle / 3-Wheel Maryland State Inspection, please call us at 410-822-4253 or fill in the short form below and click the Submit button.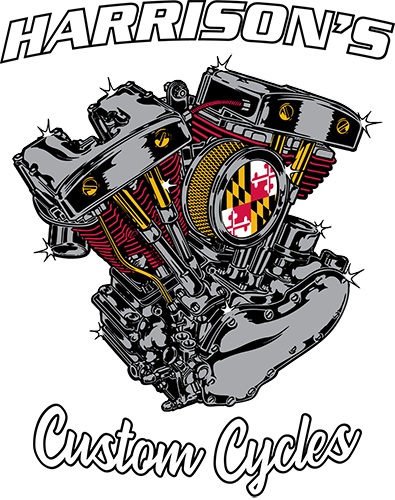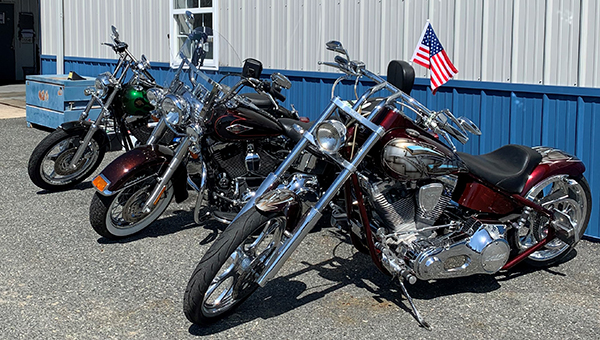 Let Us Get Top $$ For Your Bike
We can sell your motorcycle on consignment for you.
Call or email for details.
Harrison's Custom Cycles offers Motorcycle & 3 Wheel repair and inspection services for all types of motorcycles including American V-Twins, Harley Davidson, Indian, BMW, Honda, Kawasaki, Suzuki and more in Easton Maryland. Motorcycle components inspected during a Maryland State motorcycle inspection include:
Steering Components
Wheel Alignment
Shock Absorbers
Wheel Bearings
Frame Condition
Brake Hydraulic System
Brake Linings, Pads, Drums, Discs
Motorcycle Wheels & Tires
Fuel System: Tank, Tubing, Chock, Throttle
Exhaust System
Lighting / Headlights
Turn Signals, Tail Lamps
Electrical & Wiring Systems
Mirrors / Windshield
Seats, Fenders
Chain Adjustment / Chain Guard
Speedometer / Odometer
Handlebar Packages
LED Light Packages
Exhaust / Air Cleaner Packages
Programmer Packages
Biltwell Helmets Sold Here

Harrison's Custom Cycles is now a Drag Specialties Dealer. We can now ship parts right to your doorstep or stop by and see our shop and browse through our catalog here. Please click the links below to view the catalog.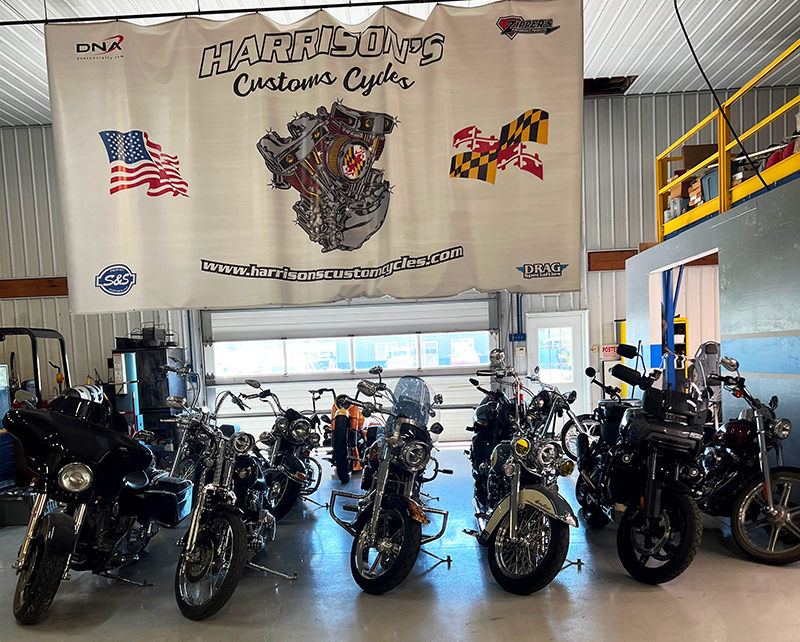 Harrison's motorcycle repair & inspection services in Easton Maryland is located just 1 minute off Route 50 and convenient for visitors from Tilghman Island, St Michaels, Oxford, Bellevue, Trappe, Wye Mills, Cordova, Preston, Cambridge and other surrounding cities.
Ask Us About Performance Work
CWR0821m